Secrets of a Successful LinkedIn Profile  (PDF Download)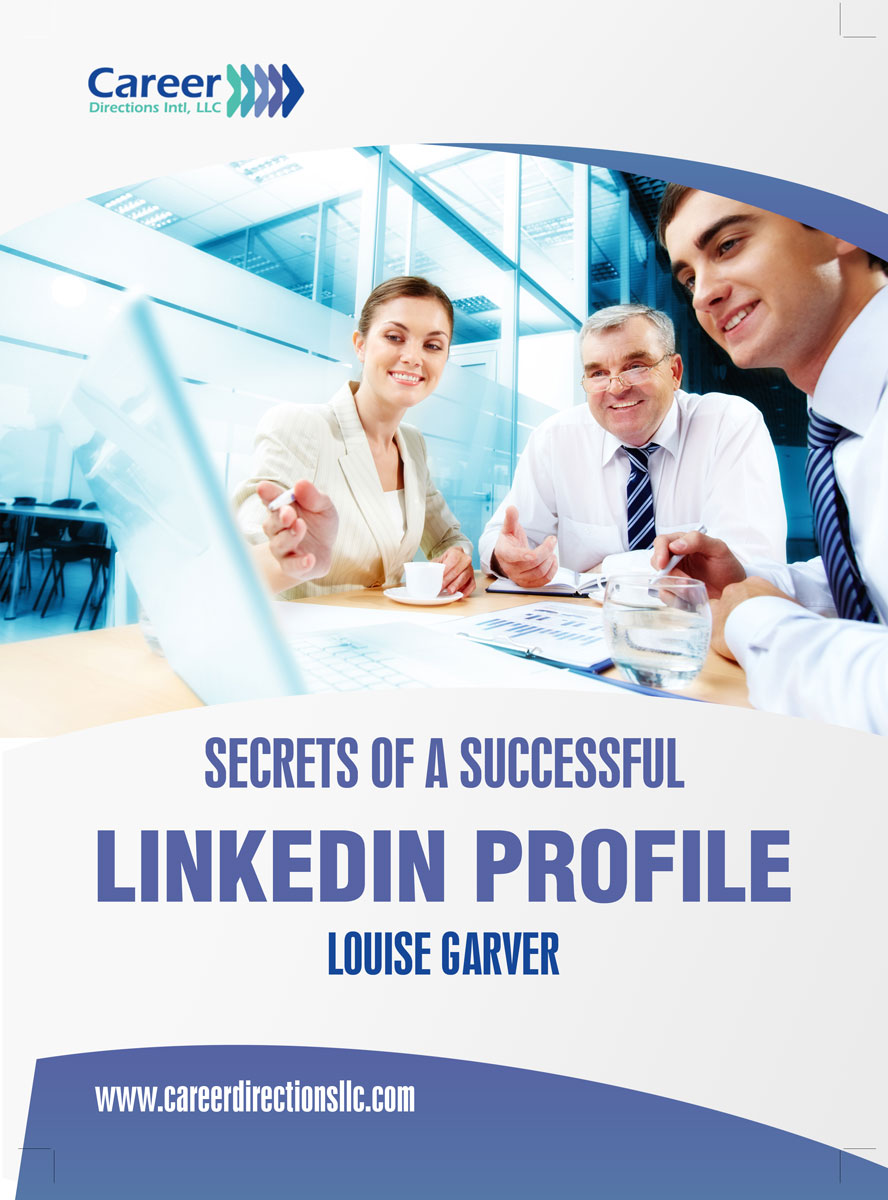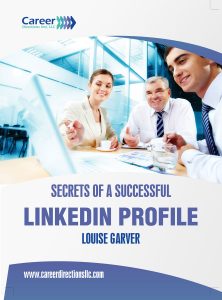 Do you need help leveraging LinkedIn for job search success?
If so, this download is for you.
Leveraging LinkedIn can be one of your best moves for job search success because LinkedIn is the #1 social media tool for connecting professionals like your with hiring businesses.
Do you have a LinkedIn profile?
Are you looking for ways to leverage LinkedIn profile for better job search success?
Is your LinkedIn profile up-to-date and compelling?
Secrets of a Successful LinkedIn Profile takes you through the basics of setting up an account, optimizing your profile, creating an attention-getting summary through building connections, finding people, companies, and positions. There are LinkedIn job search strategies that even a seasoned executive will find helpful in this ebook, as well as bonus materials.
Win Interviews! The Must-Have Game Plan (eBook)
It is simple. The world of work has changed.
How do you look for a job today?
The game plan to achieve job search success is different than just a few years ago, and no one gave you the new rules--until now!
Win Interviews! helps you understand how to prepare effectively for changing jobs today, what the new rules are, and how you can make them work TO YOUR BENEFIT. This book also gives you critical insight into the mindset and expectations of hiring managers and their use of applicant tracking systems.
Win Interviews! also includes sections on creating your personal brand, writing an effective resume, what social media strategies you need, and much more. The information in this book will help you win the career you deserve.
Written by Louise Garver and Christine Edick, this book is the coordinated effort of two career coaches who have more than 40 years of combined experience in effectively coaching and training numerous people to be successful in finding jobs and achieving their career goals.
At the end of reading Win Interviews!, you will be able to create your personalized new game plan with the latest job-search information, tools, forms, samples, and strategies you need to win the interview and land the job you want.
You will have learned how job search doesn't have to be hard, and you will be steps ahead of your competition with your new must-have game plan!
Secrets of Successful Networking For Executive Job Seekers (eBook)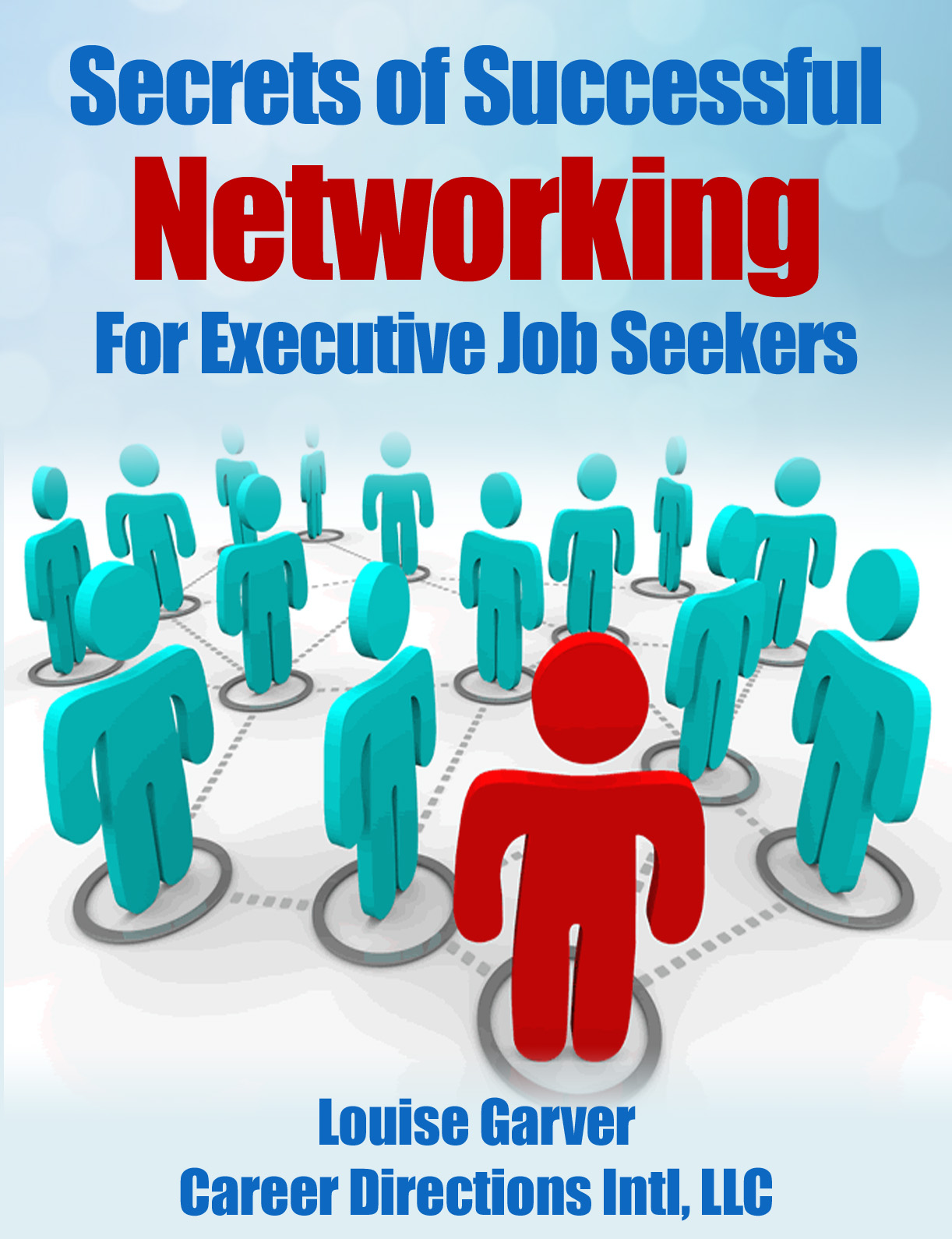 Networking is not an option in today's job market.
Research consistently identifies networking as one of the most important job search tools — up to 75% of job placements are attributed to networking.
Secrets of Successful Networking for Executive Job Seekers has the tools and strategies executive job seekers need to network successfully.
This ebook will help you develop network intelligence to make networking count. Bonus materials include networking success tips for executives and strategies for keeping your network from getting stale, plus links to networking resources.
Secrets of a Successful Job Search (eBook)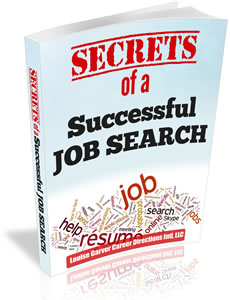 If you've been asking yourself if it's time to make a change in your career, it probably is. There are so many factors that impact job search today: changes in resume formatting, technology on the candidate and company's side, networking, interviewing techniques, and new job search tactics.
Whether you are leaving your current job for something better, changing career focus, conducting a job search while you're still employed, or figuring out how best to position yourself for a new job, this ebook is for you.
Secrets of a Successful Job Search includes practical steps to help any executive with the latest job search strategies.
Secrets to Interviewing That Every Executive Should Know (eBook)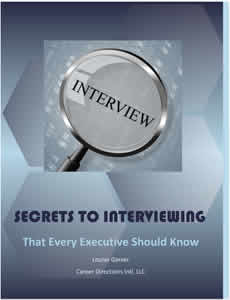 The goal of the resume is to get you a job interview. Once you secure an interview, researching and preparing for the interview is important. The interview process is what trips up many executive candidates.
Learn the secrets behind the different interview styles, discover important interview questions and answers, explore follow up strategies, job offers, and salary negotiations. This ebook also contains valuable worksheets and bonus materials.
Secrets to Interviewing gives you the information you need to feel confident in an interview and successfully negotiate salary and job offers.