Professional Career Branding Services For Managers & Executives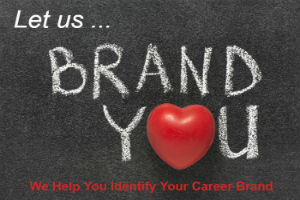 Understanding personal career branding and leveraging your brand are key to helping you get the job you want. Simply put, a solid brand distinguishes you from others and guides the development of your online identity.
You'll understand your professional identity in a way that you never have previously through a powerful methodology and personal brand assessment (360 Reach tool created by personal branding "guru" William Arruda) or with my personal brand and positioning assessment tool designed for executives who want to complete the process more quickly than the 360 Reach method.
As an added advantage of this process, you will have takeaways for answering interview questions and guiding marketing messages for your online profiles and bio.
We will work to:
Identify your unique ROI/value proposition
Communicate and market your personal brand
Develop your personal brand statement
Achieve professional satisfaction in a career that fulfills you