Sample Executive Resumes by Professional Resume Writer, Louise Garver
Your Executive Resume and Other Career Documents Are Your Calling Cards. Make Them Count!
Only top notch resumes make the cut. I write distinctive and professional executive resumes and other career documents that showcase your unique success stories and qualifications.
The sample resumes demonstrate how I help you capture the attention of employers and executive search firms. The secret is to present a clear focus, write compelling content that differentiates you from your competition, and design a unique format instead of the "mass-production" or generic look.
The below resume examples were selected for publication in Martin Yate's Knock 'em Dead Resumes, David Noble's Gallery of Best Resumes, the JIST Expert Resumes series and other career books.
Do you think your resume is blocking you from getting interviews?
What your next step should be…
Contact me today to schedule an initial consultation, evaluate your resume, and discuss the next step in the quote process.
---
Here Are a Few Examples of Executive Resumes:
Chief Executive Officer/President
---
In addition, examples of my resumes and cover letters are featured in over 34 career publications, including: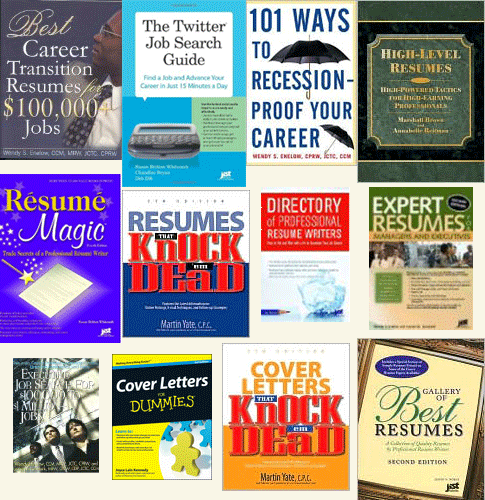 Resume Magic, 4th ed. – Susan Whitcomb
The Twitter Job Search Guide – Susan Whitcomb, Chandlee Bryan, and Deb Dib
Cover Letters That Knock 'Em Dead – Martin Yate
Resumes That Knock 'Em Dead – Martin Yate
Resume Winners From the Pros – Wendy Enelow
Expert Resumes for Managers and Executives
Expert Resumes for Manufacturing Careers
Expert Resumes for People Returning to Work
Expert Resumes for Engineers
Expert Resumes for Military-to-Civilian Transitions
Expert Resumes for Teachers and Educators
Expert Resumes for Health Care Careers
Expert Resumes for Baby Boomers
Expert Resumes for Career Changers
Expert Resumes for College Students and New Graduates
Best Cover Letters for $100,000+ Jobs
Best Career Transition Resumes for $100,000+ Jobs
Executive Job Search for $100,000 to $1 Million-Plus Jobs
Gallery of Best Resumes For Tax and Accounting Occupations
Gallery of Best Cover Letters
Cover Letter Magic
Cover Letters for Dummies – Joyce Lain Kennedy
Job Search Magic
Interview Magic
The Quick Resume and Cover Letter Book – Michael Farr
High-Level Resumes: High-Powered Tactics for High-Level Professionals
The Ferguson Guide to Resumes and Job Hunting Skills
Designing the Perfect Resume
PARWCC Training Handbook For Professional Resume Writers
America's Top Resumes for America's Top Jobs
America's Top Jobs for People Without a Four-Year Degree
America's Top Jobs for College Graduates
America's Fastest Growing Jobs
Best Resumes and CVs for International Jobs
101 Ways to Recession-Proof Your Career
No-Nonsense Cover Letters
No-Nonsense Resumes
No-Nonsense Resumes for the Rest of Us
Directory of Professional Resume Writers
Excellence in Outplacement Practice (Case study representing best practices in career transition and management)