LinkedIn Profile Writing Services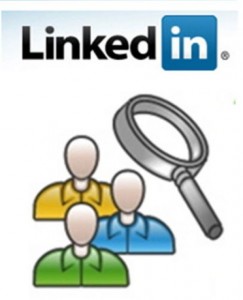 After your resume is complete, your LinkedIn profile should be next on your mind. LinkedIn has become a highly valuable tool for managers and executives.
What you may not know is that LinkedIn has what some consider a "cash cow" with its recruitment portal.
LinkedIn took in $1.9B (that's billion!) in revenue in 2015 just from the recruitment side of its business.
This means that its growing talent recruitment portal now has more than 40,000 recruitment customers (hiring managers, recruiters, and headhunters), which is great news for you.
This makes leveraging your LinkedIn profile — when conducting an active job search — a wise move on your part. LinkedIn can also help you nurture your network, even when you're not in job-search mode!
With my LinkedIn profile writing services, I focus my attention and writing skills on several areas:
For example, I write LinkedIn summaries that help my clients stand out. Just like your resume, your LinkedIn profile summary needs to properly outline what's most relevant about you and your skill set. It's all about grabbing attention quickly and effectively.
Another feature of an effective LinkedIn profile is to introduce a career brand. Executives must utilize branded career documents (e.g. executive bios, resumes, and yes, online profiles!) to further represent their command of today's changing hiring and business landscape. Fail to do this, and you will just "blend with the other fish in the ocean."
Don't know your brand? Let's identify your career brand together.
Like your resume, outlining your most relevant assets and record of accomplishment are a great way to show potential employers how you benefit the employers you work for. You're not a seat filler. With my help, I will uncover the most relevant achievements for your LinkedIn profile.
A compelling narrative within your LinkedIn profile will also help hiring companies, vendors, partners, and others within your industry learn more about you and what you have to offer. Your LinkedIn page needs a bit of personality to help those reading your profile better relate to you.
Are you ready for an improved LinkedIn profile? Let's discuss how I can help. Click the below button to contact me.
Request Initial Consultation to Discuss Your LinkedIn Profile Writing Needs