My Personal Approach. Your Resume Isn't Something You Want to Outsource to Just Anyone.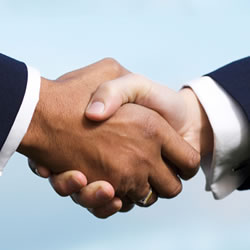 It takes a high level of skill, a personal approach, and attentive creativity to distill the complexities of your working life into a powerful, yet concise resume – one that showcases your unique brand and success stories.
Your resume isn't something you want to outsource to just anyone. You need someone who can deliver the documents that will help you achieve your goals.
The 20+ years of experience in this field have given me insight and a "feel" for what leads to success in the job search arena.
Certifications (which I have) and awards (which I also have) are good, but what really counts is being able to position you to your best advantage.
Working with me will give you a unique advantage. 
I am an expert resume writer, career strategist, personal branding advisor, and career marketing professional. 
The Results You Can Expect
Because each resume is so personal and unique, I have developed a  simple process that will help us get the "gold" out of your background.
Your one-of-a-kind documents will spotlight your expertise and accomplishments, and position you as the obvious choice for your dream job.
Through our process, you will:
Uncover your success stories and identify your unique qualifications;
Become clear about your value, strengths, and differentiation as an individual;
Have an interview-winning resume carefully tailored to meet employers' needs;
Gain confidence that will put you ahead of the competition and into your dream job.
When you work with Career Directions Intl, LLC, you will experience these values:
Attention to detail. I pride myself on the attention to the small details of your resume that can make a big impact in your career. You will know you are in good hands with my thorough resume process.
Personal approach. I don't cut and paste anything. Your resume is extremely customized according to the "wins and accomplishments" you need to highlight to stand apart from the competition.
Exceptional quality. My services are appropriate for the highest level of professionals. I take great care to produce top quality documents that give top-level results.
Career Results. I don't leave your future to chance. Our time together will give you the results you are looking for in your career.
Here's How the Process Works: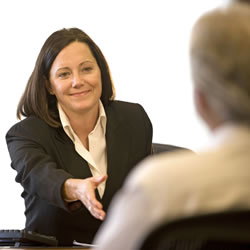 Step 1 – Initial Consultation & Strategy Development – During our initial consultation we will discuss your career needs, current situation and goals to determine if we are a good fit for working together. You will receive a quote for your investment based on your level of experience, the complexity of your project, and other factors.
Step 2 – Custom Survey – You will receive by email my proprietary strategic positioning questions custom designed to your profession and employment level. This survey is designed to uncover your success stories and identify your unique qualifications that set you apart. Once you email your responses back, we will schedule an Interview Session.
Step 3 – Interview Session – This in-depth discussion will crystallize your differentiating strengths, achievements and business value proposition.
Step 4 – Document Creation – Your resume and any other career documents are created with a laser focus. There are no templates and "mix and match from Column A and Column B" phrases. Every word on your resume is carefully chosen based on a specific strategy to help you win interviews – nothing is arbitrary. Your resume will produce results because I am a master at crafting resumes that are in sync with employers' needs.
Step 5 – Document Review – Within 7 business days of our Interview Session, you will receive your emailed document for review. Depending on scheduling, a shorter delivery time may be arranged upon request for an additional investment.
Step 6 – Completed "Golden" Package – You will receive your completed documents in Microsoft® Word, Rich Text and ASCII (text) formats; PDF formats are also available when requested.
You Deserve More Than a Resume
As a career strategist, I equip you with the right tools to find and secure a job aligned with your values and purposes.
My prior "life" in corporate America included recruitment, human resources, public relations, and marketing communications experience, progressing to senior management level.
Because of my diverse background, I have a solid understanding of search and placement practices, gleaned from my tenure in corporate recruiting and career coaching.
Finding and securing your ideal position takes more than a flashy resume and a polished elevator speech. You have to know how to conduct a job search that goes well beyond answering ads. To navigate the treacherous waters of changing jobs or careers, you need a seasoned guide and the people who choose me know this.
I bring a national perspective to every project. My work has been recognized through awards from the Professional Association of Resume Writers and Career Coaches (PARW/CC).  I also serve as a board member to certify new resume writers and career coaches.
I Have Helped Thousands of Professionals Land Their Dream Jobs
REQUEST SERVICES
Do you need help with an upcoming job search?
If so, complete the below form and we can schedule a call to discuss your specific resume needs as well as any job-search challenges you may be facing.