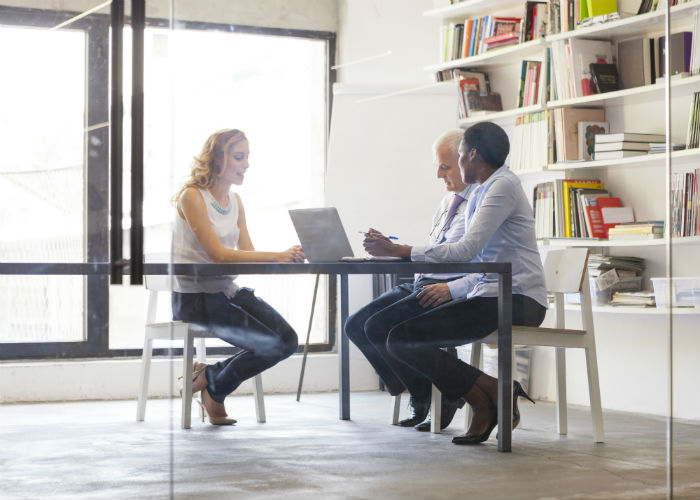 The toughest interview questions are "floating out there" for today's executives and managers. Searching for new employment is difficult enough. Unfortunately, you now have to worry about those tricky questions too. For example, a question like "How long are you willing to fail, before you X"? can stump even the most seasoned interviewer.
Answering tough interview questions like these will need prep. Before that next job interview for your next great executive or management role.
Put your hiring cap on for a moment. Asking the right prescreening questions makes the best job candidates surface.
Unconventional interview questions help HR Managers to identify the job challenges you've faced. There can be many solutions to similar operational challenges, such as:
What comes to mind when you're dealing with challenging staffing or financial issues?
What would be your approach to boosting staff morale and sales after a merger?
Job challenges like these get resolved by giving your people a 360-degree performance review or by cutting staff. Maybe you sprung for sales enhancement training by Joe Girard, Zig Ziglar, or Dale Carnegie. Or, you sent your people on a retreat or to leadership classes with the infamous John Maxwell.
Maybe the company is seeking your counsel on an issue they are already facing, but want an unbiased, outside opinion on how to handle?
There are valid reasons why companies seek answers to tough interview questions.
What can you tell an interviewer about yourself and your experience?
Here are a few example executive interview questions:
How to Answer Tough Management Interview Questions
These might not be the most challenging interview questions asked for management positions. But, these are a few of the most difficult interview questions to prepare for:
1. What skills are you lacking?
The interviewer is trying to find out if you have gaps in your level of knowledge and expertise. And if so, how you articulate this and what you have planned to remedy these skills gaps.
You might be wondering how best to go about handling this interview question.
First, make a list of the skills from the company's job description that you don't currently have.
Their goal may be for you to help improve the company's current product line. If you've never worked with product development teams, this can be a skills gap. For example, you may need advanced experience:
Managing project financials and cost controls
Identifying new product ideas and bringing those to fruition
Keeping your product team on task and overseeing production milestones
Working with clients during product changes and change requests
Second, resolve any skills gaps by taking advanced online training. Scope out free online resources and educating yourself to narrow your skills gap. Ever heard of Lynda (now called LinkedIn Learning)? It's an online learning portal acquired by LinkedIn in 2016.
Few have heard of LinkedIn Learning, which is a shame. 
LinkedIn Learning is available free of charge to premium LinkedIn members. For premium LinkedIn members, there's a "go to learning" link in their profiles.
Another resource to help boost your education is good-ole YouTube. Once you get beyond the cat videos, you'll find YouTube offers a bunch of training.
There are also tech schools, online certification programs, and so on.
TIP: You don't want to answer this question to bring attention to your inability to do the job. Try to position your solution in the best positive light. Touch on any skills gap and follow by an example of how you're working on developing and resolving it.
Use the above example to help you. 
2. How long are you willing to fail at this job before you succeed?
This interview question is often used to see how managers and executives react. For example, is the candidate uncomfortable and indecisive when answering it? 
Stumped on how to handle such an unusual interview question? Here are example answers and strategies to help you.
Example:
There's the simple, straightforward approach:
I'm willing to do what it takes for as long as it takes to see results.
The above shows you have endurance and commitment.
There's the not-so-straightforward answer:
I learn from my mistakes and move forward.
This answer reflects your acceptance that you're not afraid to fail.
There's a more political answer:
I don't believe in failure. When I fall, I fall forward and thus don't believe in quitting.
This example might NOT be the best option. Companies don't have a tolerance for throwing good money at a project, program, or a bad manager that's continuing to fail.
When you're failing as a manager, you need to plan for that as well.
Are your abilities up to the task of what the company needs? If not, you need to take a step back and determine your next move. Either gain the skills your employer needs or take a deep-dive look at the skills of the staff you have reporting to you. Does your lack of performance have more to do with the failure of your employees? Maybe. Examine this question further. As your answer can go a long way to answering that dreaded, "how long are you willing to fail at this job before you succeed" interview question.
3. What would your boss, who you didn't get along with, tell me about you?
This question tests your self-awareness. And, how you talk about weaknesses from someone else's perspective.
TIP: 3-point approach: Be positive about your work relationships. Be honest about your limitations. Be direct about what you have learned.
Don't do the obvious and blame an annoying boss. This technique is an all-too-traveled path we see with incompetent managers and executives.
Lily Zhang, a writer at TheMuse.com, offers these strategies for answering the dreaded "tell me about you" interview question:
First, reference something positive from a recent performance review. Don't mention how creative or dedicated you are. Provide details of how you've been creative and dedicated at your job. Remember to "sell, don't tell."
Second, share a company story that outlined a challenge and the solutions you and your team introduced. A great story could be of interest to the hiring company. For example, maybe you had a particularly challenging issue with a former employee who was draining employee morale. You could briefly talk about the challenge and how you resolved the situation.
4. Tell me what you felt was unfair in your last position.
There's no sugar coating this question. This question unburies the "dirt" about your last job and employer. You could choose not to answer. But, this may show you as unforthcoming to potential employers.
Recruiters and hiring managers know there are unjust and biased employment situations. When asked about unfair job scenarios, these hiring agents want to know how YOU dealt it. That's it.
TIP: Describe any unfair situation and then shift to the proactive steps you took to resolve it.
There are a few key areas you could use to answer this question that won't reflect poorly on you.
For example:
How you acquired a less than stellar staff.
How you dealt with a tight budget.
How you took on more job responsibilities when your salary remained the same.
5. What are you most proud of in your career?
Don't hesitate when answering.
You should know yourself and what you have achieved over the life of your career better than anyone.
Don't hesitate when answering.
You should know yourself and what you have achieved over the life of your career better than anyone.
TIP: Be prepared with several responses to a interview question. Match the right achievement to the right employer.
Describe the impact the company experienced from the results of your achievement. The hurdles you had to overcome. And you're proud because you reached a personal goal, or whatever it was for you.
[
Related:
No-Nonsense Approach to Closing That Interview & Landing The Job
]

Meet Louise Garver, a Multi-Certified Resume Writer & Career Coach
"I've helped thousands of frustrated job searchers to dramatically shorten the stressful time of job search and career transition to win the job of their choice at the salary they deserve." 

CONTACT FORM / SCHEDULE CALL