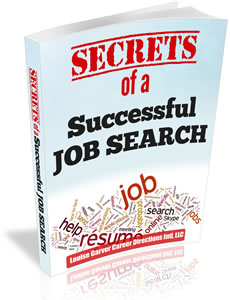 If you've been asking yourself if it's time to make a change in your career, it probably is. There are so many factors that impact job search today: changes in resume formatting, technology on the candidate and company's side, networking, interviewing techniques, and new job search tactics.
Whether you are leaving your current job for something better, changing career focus, conducing a job search while you're still employed, or figuring out how best to position yourself for a new job, this ebook is for you.
Secrets of a Successful Job Search includes practical steps to help any executive with the latest job search strategies.